3View: Willmar WarHawks
SEPTEMBER 5, 2019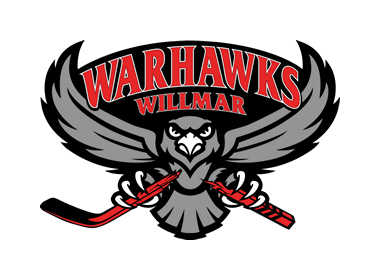 The 3View series will feature an in-depth look into all NA3HL teams in preparation for the 2019-20 season, with two teams being highlighted daily, leading all the way up until the start of the regular season. 3View goes in-depth into each NA3HL team and will include interviews with all the head coaches in the NA3HL, as they provide fans with their expectations and outlook for the 2019-20 season, including taking a look at their potential roster and their strengths as a team for the upcoming season. It will also take a look back on the 2018-19 season and how each team fared and what they accomplished. Best of all, 3View will provide the fans of the NA3HL with an inside look at their favorite team and what to expect.
Willmar Warhawks
2018-19 Record: 12-33-2, 26 pts (7th in the West Division)
2019 Playoffs: Did Not Qualify
Head Coach: Kirk Olimb
2019-20 Division: West
The Warhawks kicked off last season with 11 straight losses, and never quite recovered from there. They showed flashes of potential in impressive performances against top teams, but failed to find the consistency needed to become a playoff team. Head Coach Kirk Olimb is focused on taking steps in the right direction this season, something he says requires a certain kind of mentality and belief.
"Expectations in Willmar are high this year. Coming off a tough season we're looking to build off a fairly strong finish and continue that on to a successful year. For myself and for the team, we expect to come to work every day with a positive attitude and strong work ethic. If we do that, we'll continue to improve and I believe success will follow. As a first year coach and a team that finished last place in the division last year the only place to go is up. The key is believing we can," said Olimb.
Willmar's success depends on communication and players' willingness to put in the work until they can consistently do things the right way. Tactically, that means a shift to a 200-foot focus, with all players holding different responsibilities in all three zones.
"We plan on focusing on the small details, especially defensively, in order to play a solid 200-foot game. If we do our jobs defensively, not only in the defensive zone but all over the ice, the offense will come and we'll be successful. That starts from the goaltending and goes all the way up the roster. Learning to play in that fashion will allow our players to be successful at the next level. It won't simply be about putting up points (certainly doesn't hurt) but our players need to learn to understand the game from a coach's perspective and see it through the proper lens. If we can teach them to be multidimensional they will have the best opportunity to be successful at the next level," said Olimb.
As Olimb and his team look to steadily improve this season, a few veterans of last season's shortcomings will be eager to right the ship. Guiding new Warhawks through the grind of junior hockey will be key as they establish a new team identity of hard work and a positive mentality.
"Every guy on our team will be important and will be leaned on in different ways. That said, some of our veteran returners, such as Brandon Holt and Trent Sylvester, to name a couple, will be leaned on heavily to be leaders on the team both on and off the ice. Additionally, we are very excited about some of our new talent added this offseason and the remaining supporting cast of returners, all of whom bring something valuable to the table," said Olimb.
But regardless of experience or status, Olimb wants to make sure each player up and down the roster is committed to team success. That, he says, will go on to drive their individual goals of advancement and beyond.
"I am focusing on guys who want to work to improve every day and move up the hockey ladder. We're not in this to simply play junior hockey and "have a good time." We do want to enjoy ourselves of course, however, the main focus is coming together and improving as a team, while each improving individually in order to move on to the next level, wherever that may be," said Olimb.
Away from the rink, the current Warhawks will help influence the next generation of Willmar hockey stars, as well as lending a hand in the community.
"We have a lot of exciting off-ice plans for our team including being heavily involved in the youth hockey association. We plan on having players and coaches out at youth practices on a regular basis. Additionally, we plan to volunteer at schools and other public places to read to kids, etc," said Olimb.
The Warhawks dug themselves a hole last season and couldn't climb out, but Olimb and his cast of veterans are ready to gain new respect in Willmar.
Next up: Yellowstone Quake